The National Investor – Repurposing Drugs For New Needs — Algernon Pharmaceuticals Inc. (CSE-AGN; OTCQB-AGNPF)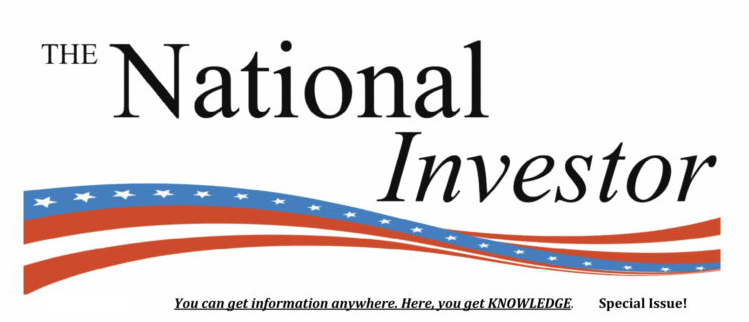 I first was introduced to Algernon roughly a year ago. When I was, the lead "theme" seemed to be that the company was a relevant up-and-comer in the psychedelics space which—I must confess— conjured up images of the 1960's for me! But as I came to learn more, I likened my new "homework task" on this subject to when I first took a deeper dive into the cannabis space several years back when the latter became a big deal in both science and for investors.
At the Money Show in Orlando once when the cannabis space exploded onto the scene and that event sought to showcase stories to help augment folks' knowledge, I was enthralled in listening to one particular medical doctor speak on the potential for certain compounds of the marijuana plant to be next-generation and better treatments for a host of things. The gist of the story was that our bodies are loaded with cannabinoid receptors. And I'm here to tell you that I have personally benefitted immensely from cannabis-related therapeutics that did a better and safer job in dealing with some ailments that NOTHING else did as well.
Natasha Loder, Health-policy editor for The Economist, just wrote (in an item dated November 18; see https://www.economist.com/the-world-ahead/2022/11/18/psychedelic-medicines-are-expandinginto-the-public-consciousness), of how psychedelic medicines/substances are now also catching on more.
As such things by their nature create fairly profound and quick changes in brain activity and the like, they—in a controlled dosage, application, etc.—are being looked at for post-traumatic stress (as one psychedelic Loder wrote of going through trials) and more. The excitement over the potential of more, newer and better substances than such psychedelics and prodrug derivatives already in use (think codeine, morphine, and the like) is increasing.
One of Algernon's three main drugs it is advancing is N,N-Dimethyltryptamine, or simply DMT. While neither DMT or any derivative has ever been in official use, its psychedelic properties have been in use for centuries: reportedly, among others…